Introducing new series

HERO® FULL-BLACK PRO BIFACIAL DOUBLE GLASS MODULE
about HERO®BLACK
long warranty. long lifetime. extreme power.
01
Multi busbar
Stronger current consumption, special circuit design at much lower hot spot temperatures.
02
Module efficiency 21,94%
Higher power results in lower kWp costs, higher lifetime production capacity, and lower annual power reductions.
03
Low-Light optimized cell
Excellent power generation performance in low light conditions thanks to the multi BusBar.
04
Guarantee
25 year product and 30 year performance warranty
About us
Direction with our company.
So far, we have won many European awards for our innovations like SolArt® floating PV panels or the Torus® Hybrid wind and Solar Generator. But development cannot stop, we must continue to explore new ways to ensure our energy supply is better and more efficient then ever before.
DISCOVER THE FUTURE TOGETHER...
Our mission is to bring energy innovations to life.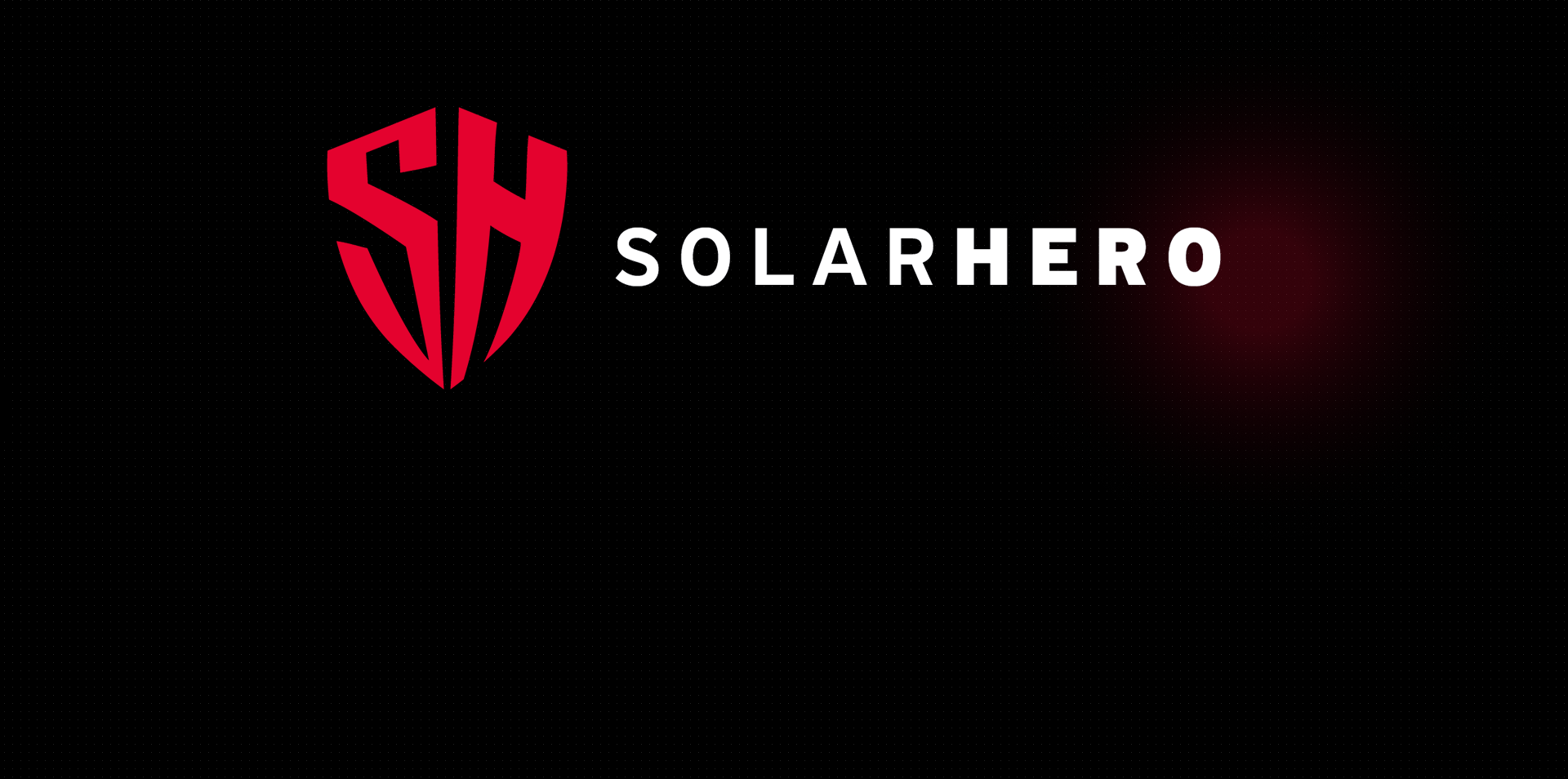 Sold Modules

Satisfied Clients

Countries we ship

Win Awards
we present
Solar Hero
HERO®PV N-TYPE TOPCon
HERO®PV N-Type TOPCon solar cells offer several key advantages over P-Type PERC cells. Firstly, N-Type cells often achieve higher efficiencies, meaning they can convert more sunlight into electricity, resulting in better energy yield.
Another advantage is their lower susceptibility to light-induced degradation (LID). This means that N-Type cells lose less power when exposed to sunlight for the first time, enhancing their long-term performance and efficiency.
Furthermore, N-Type TOPCon cells provide improved temperature stability, meaning they perform better at high temperatures.
Additionally, N-Type cells can benefit from a higher number of busbars. 16 busbars provide more efficient collection of generated electricity compared to cells with fewer busbars. This results in overall better performance and enhanced reliability of the solar cell.
In conclusion, N-Type TOPCon solar cells with 16 busbars offer a reliable and efficient solution for clean energy generation and are an outstanding choice for environmentally conscious consumers and businesses.
we present
Solar Hero
HERO®PV HJT
Discover the future of solar energy with HJT solar cells – high performance for your home!
HJT solar cells provide an impressive solar solution, and with the use of 18 busbars, they enhance the benefits even further:
Higher Energy Generation: HJT solar cells leverage the advantages of 18 busbars to efficiently convert more sunlight into electrical energy. This means you gain more power from each hour of sunlight, leading to increased savings and maximum energy yield.
Outstanding Performance in All Conditions: Whether sunny or cloudy, HJT solar cells with 18 busbars consistently deliver peak performance. Their low-temperature coefficient ensures efficient operation even in high temperatures, which is especially advantageous in sunny regions.
Longer Lifespan: HJT solar cells are extremely durable and resistant to environmental influences. This means they provide you with reliable power generation over many years, representing a sustainable investment in your energy future.
Environmental Friendliness: With HJT solar cells, you're not only choosing an energy-efficient solution but also an environmentally friendly one. The higher efficiency results in lower environmental impact, as fewer materials are needed for the same amount of energy.
Let's Talk
Fill out the form and we will get back to you
within the next 48 hours, then you're all set to get started!